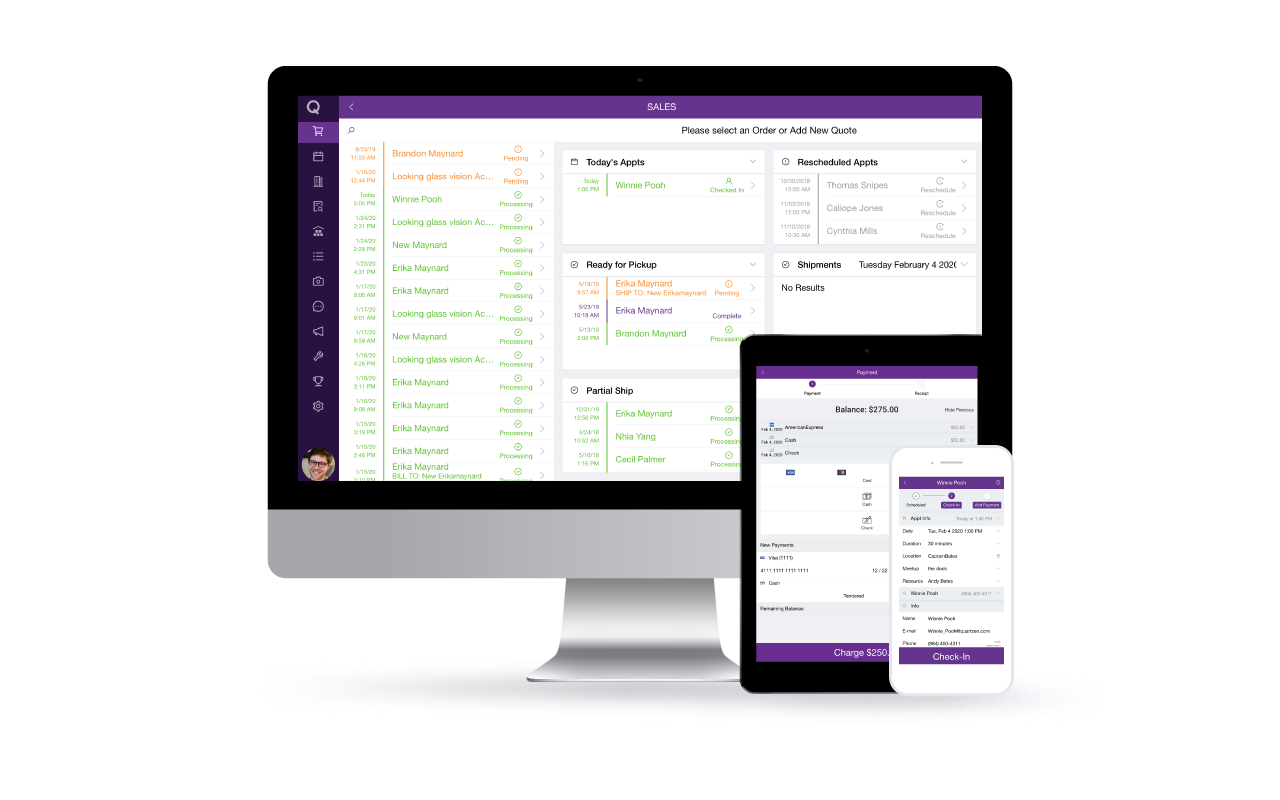 Scheduling
In today's fast paced world, scheduling is more than just a calendar. Today's clientele is on the go and keeping an appointment requires more work from you. Quartzen's scheduling suite is packed with features to empower you and your team to do this with ease. Set up your appointment confirmation/reminder/follow up schedules and let Quartzen do the work for you.
Sales
Only the most crucial part of any business. Taking orders should be easy, and fun!
Inventory
Making sure you know what you have is key to success. Make inventory your friend, not foe.
Media
In today's social world, it can feel like your images and videos are scattered across the web. Use Quartzen to manage all of your media in one place. Uploaded images can automatically update your website, product, and category pages. Coming soon you will be able to create and publish social posts from within Quartzen's interface. Eliminating headache and extra steps needed to login somewhere else and remember how to use 124545345 different platforms.